Online Sheet Music Viewer Music Player Preferences
To change some of the default values used by the viewer, select Tools > Preferences from the Menu Bar.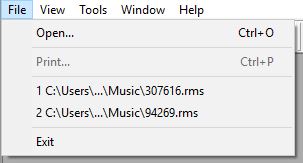 The Preferences window opens.
Options tab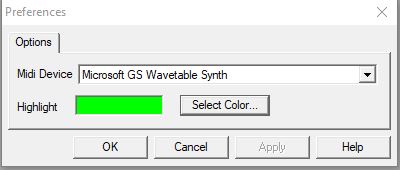 The Options tab allows you to set the system Language and Midi Device.
Highlight is the color the viewer uses for highlighting the notes during playback. Click the Select Color... button to pick another color.
You may be able to use a different Midi Device if you have other devices on your system. This functionality is largely untested.
The Apply button will become available as soon as you make any changes, allowing you to confirm your changes (and move to another tab) without closing the Preferences window.